Magnet ACQUIRE
is a software solution that enables digital forensic examiners to quickly and easily acquire forensic images of any iOS or Android device, hard drives, and removable media. This powerful acquisition product is available at no cost to the forensic community. Smartphone support includes: iOS and Android.  PC support includes: Windows, Linux, and OS X.
REASONS TO TRY MAGNET ACQUIRE
Reliable and Fast
Magnet ACQUIRE combines an intuitive user interface with reliable and fast extractions. You get the data you need quickly and easily.
Acquire as much data as possible
Magnet ACQUIRE maximizes the quality of content/data that can be extracted from both smartphones and hard drives despite the challenges each one presents.
Documented Acquisition Methods
Activity logging and documentation allows you to understand which acquisition methods were used and how data was extracted from each smartphone and hard drive.
USE MAGNET ACQUIRE WITH MAGNET IEF
OR YOUR OTHER FORENSIC TOOLS
Smartphone images extracted with Magnet ACQUIRE can be analyzed with Magnet IEF
or your other forensic tools.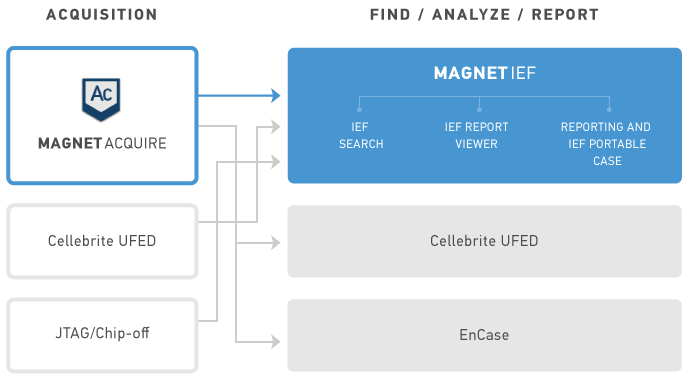 [ezcol_1half]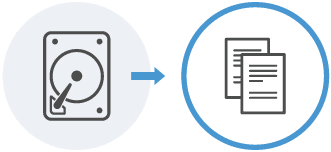 Cut Through The Noise With
Targeted Acquisition
With the option to run a targeted acquisition, you get the areas of the hard drive most commonly known for containing important evidence. This means you can eliminate unnecessary files that won't really support your case from the beginning of your investigation.
[/ezcol_1half] [ezcol_1half_end]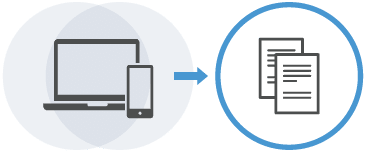 Combined PC and
Smartphone Acquisition
In addition to the acquisition of smartphones and tablets, Magnet ACQUIRE also has the ability to image laptops, desktop computers, and removable media like USB keys using two different methods of acquisition.
[/ezcol_1half_end]